Banished has a strategy of city building and huge adventures to survive, overcome starvation, changes in weather. The Player has to make more possibilities for the livelihood of the people using the features Like: Construction Tools, Picking Area, Map, Quick info of Each Person in the Game Etc, There are many city building games like banished available Online after its Launch and it is more interesting to build your City.
Playing this game will give more thoughts on manage a Group People and the things you must be restricted or Followed to build a beautiful Society around you.
So now will quickly look in to the games that are in concept like Banished for different Platforms: PC(Windows), Android, iPhone Etc
Games like Banished for Android:
City Island :
Anno 2070 has both single and multi player and forming a proper civilzation. Gloval warming is taken care of and has challenges to survice.
Black & White is a god game genre but other than this, there are other genres too making it unique entirely. Towns is based on creating dungeons, loot resources to use for your own benefits and win battles against Opponents
Startopia is the one  to control the universe and space, take care of things in the space , prevent invasion of aliens.Game of dwarves is building and managing dwarf civilization. A dwarven prince have to claim ancestors lands that the evil magic drew away
The Settlers7 is a kingdom building game with perfect visuals.It has modes like campaign, skirmish, multiplayer.From Dust offers a three in one gameplay to experience strategy, building and god themed concept.Here,player is god-like character.
Immortal Cities: Children in the Nile is a city building game to build an older civilization from the Egyptian times and protect the city.Populous ,The Beginning a hybrid version  of the strategy genre and the god games.There are approx twelve missions  to be completed with several motives. Evil Genius has an aim to build a tower or castle on an  island and minions used as secret messengers.
Games like Banished for iPhone:
Banished is a city building simulator with survival aspects.Should be cautious of starvation, natural disasters.Games like Banished for iPhone:
GODUS in which the player is a god. Guiding the people to glory,reshape world for their benefit and then building entire Civilization .
The Settlers IV:
The Settlers IV is to put settling skills so as to gather resources, establish, manage trade routes, manufacture goods.
SimCity 3000, there's power more than ever before to build,control and create your city! There's 3-D sound. SimCity BuildIt create your own gorgeous city.
Boom Beach is to fight the evil Blackguard with brains.Task Force with players formed around the world to take on the enemy.
SpaceChem:
SpaceChem is to Construct elaborate factories to transform raw materials into valuable chemical products!
Virtual Villagers 4 – The Tree of Life
Virtual Villagers 4 story of an island of Isola and tribe of lost refugees in Virtual Villagers 4 – The Tree of Life.Due to diminishing lives on the island, a tribe of explorers work to find the source of Isola's troubles.
Transport Tycoon
Transport Tycoon player is an entrepreneur to control a transport company, compete against rival companies to get profit by transport of passengers, goods by road, rail, sea and air.
RimWorld
RimWorld energizes to build colonies , find a newly  generated world , it is an endless, gunplay game with a single player and can be modified by end player.1849 you   decide to seek fame and wealth in approaching the Gold Rush. Strike it rich and become an overnight mining magnate.
1849
1849 you decide to seek fame and wealth in approaching the Gold Rush. Strike it rich and become an overnight mining magnate.
PC Games like Banished:
Life is Feudal: Forest Village is simple & Realistic City Building Game for PC, Here you ( as a player) can choose a person to do activities like Hunting Etc, along with Planning the livelihood.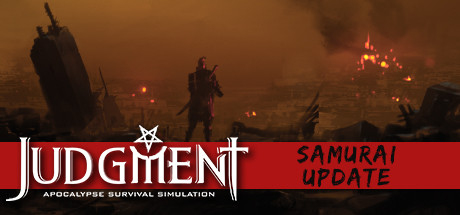 Judgemental Game has Combat Fight included with Building a Camp and surviving. Through out the game, the Player will be Building the Protection camp, collecting useful resources, learn Combat techniques, making weapons and practicing Special element Demon's Dark Magic to fight them
Foundation is Free-Form City Builder with Excellent Graphics, This game mainly Focuses on Construction, Organic Farms and Resource management. It has be awarded for the best games in 2017, 2018, 2019 consecutively